Shopping is always fun if you have that extra discounts. Pay lesser or maybe half of your total basket at 11street with this deal. Choose from various
categories on the page and start shopping!
| | |
| --- | --- |
| Discount value: | 30% OFF |
| Customer limitations: | All users |
| Brand limitations: | Product exclusions apply |
Submitted by a user
Used today
Exclusive discount not to be missed! Enjoy 20% less or a maximum RM50 off on your total cart from Tesco. Purchase from different brands such as Samsung,
Milo, Castrol and much more. Shop and save big now!
Submitted by a user
Used today
Spend at least RM100 and get an instant discount of 11% or a maximum RM30 off on your total purchase when you pay using your Maybank card. 500 coupons
available daily to be purchased. Don't miss out!
Are you getting ready for summer? Well, it's always summer in Malaysia so this deal might be just what you are looking for. Get a sunscreen lotion, beach
wear and a casual footwear at a discounted price now!
It is time for you to change your current look. Start afresh on this coming month with new clothes, shoes, bags and maybe get a new hair cut? Purchase
new clothes from the landing page for a greater discount of up to 50%! Get it now!
Shop from fashion apparels, electronics, health & beauty and more from 11street and save 30% on your total cart with the bonus coupon. You must be first-time
purchasers to be available for this offer.
Submitted by a user
Used this week
You read that correct! Grab the best deals now from the special collection created just for you. Purchase from home and living appliances, electronics,
babies essentials and more at a low price now!
Download the 11Street mobile app and get a chance to earn huge cashback on shopping fashion apparel, sports items, grocery and more.
Stealth Gamecase Collector's Edition came with MSI aluminium gaming mousepad, MSI earphone limited edition and MSI gaming dog tag. Make your purchase now
and be entitled to get a limited Dragon Figure for free!
This bonus coupon is valid for purchases of RM1500 or more. The validity of the coupon is one day upon download. Coupon can be used one-time only. Tell
your tech-nerd friends and enjoy this deal together!
You definitely do not want to miss this offer! Browse through different categories such as Fashion & Beauty, Electronics, Home & Leisure and more before
you make your final payment. Hurry!
Are you planning a holiday with your family or friends? Hover from different options of interesting places to visit and save up to 64%. Not just that,
food vouchers are also available to be purchased.
Get your Kinohimitsu products delivered to you for free with this voucher. Save even more with items which have been discounted such as the Stemcell Drink
which you can purchase at RM159 after 50% massive discount.
Now you can satisfy your cravings with any cuisines depending on your mood, be it Japanese, Chinese, Middle Eastern or local dish with this e-voucher from
11street. Grab now or regret later!
Look out for our top 50 products priced at maximum RM50! Products range from apparels, gadgets and food. OH! Extra another 50% off for first purchasers!
Get it now!
Are you a Hello Kitty fan? Purchase from the Hello Kitty series a pouch worth RM11! More stuff from Japan is waiting to be acquired. Hurry, check them
out!
Exciting discounts on electronics, home & living and grocery! Choose from top brands and shop the products today!
Shop from Eu Yan Sang and save up to 30% on selected products. Free shipping is available for a minimum purchase of RM80 on a single receipt. 6 bottles
of bird's nest now cost you RM35.16! Get it now!
Free up your computer or phone and make room for more memories with flash drives from Sandisk. Buy it now at a much-discounted price!
Exclusive discounts on fashion, electronics, beauty, home & living and all other items. Grab now!
It's the month of thanksgiving, gifting and gathering! Complete your celebration during this festival with the best mooncakes which you can purchase at
55% less.
If you are in need of new accessories to match with your daily outfit, then you might want to go through this collection and make your purchase instantly.
Pay from as low as RM3! Oh, you might enjoy free shipping on selected products too!
Choose from different categories and make your purchase from as low as RM11! Stop reading and start shopping now. Don't miss out on this great offer!
Have you been planning to go somewhere but haven't had the chance yet? If your financial status forcing you to stop going, it's no longer a problem. Save
8% on your travel with this coupon and realise your dream.
Hover from exclusive brands of watches such as Tag Heuer, Michael Kors, Fossil and Garmin and start purchasing yours now! Get yourself a gift with this
premium watch or you can give it to someone special.
Accessorise your place with these cute goodies flies to you directly from Tokyo Avenue. Price starts from RM28! Don't get left behind, see it now for yourself!
Amazing e-vouchers for Caring Pharmacy, Focus Point, Universal Traveller and more! Not limited to just that, all food hunters can get their F&B e-vouchers
as well. Grab now and save big!
If you have been using Skechers, you will know how good the quality of the shoes that they produce. Known to be a bit pricey, you can now save up to 30%
with this deal. Get it now!
Need to change the sofa in your living room? Purchase it at 11% less on your selected products. Other items such as office chair, cupboard and mattress
are also available at a huge discount.
Biggest sale on 11Street is now live! Grab fashion apparels, footwear, handbags and more at jaw-dropping rates. Hurry up!
Vacuum cleaners, vacuum cleaner filters and other cleaning devices at a discounted price. Get one vacuum for your house at a price from as low as RM69.90!
Shop without a delay!
Your home necessities are now at your fingertips. Shop your needs from different brands such as Nestle, Watsons, Unilever and more at 11% less with this
deal. Enjoy RM11 credit cash back for a late delivery!
Do you prefer cycling over riding a motor bike? Then, you have found the right deal. Get yourself a bicycle from a minimum price of RM199! Folding bike,
mountain bike and electric bike are waiting to be purchased here.
Get a premium hair mask from Shiseido for RM40.85. Explore other products which priced below RM100 for you to enjoy massive savings when shopping. While
stocks last!
Some of us might be a bike lover, so, hurry and hover from a huge selection of products on this page and find yourself a folding bike at just RM299! Choose
your preferred items at massive discounts too.
Looking for a special or traditional gift which will give a long-lasting impression for your pal from overseas? Get the batik art painting at RM19 from
Central Market online store at 11street.
Enjoy great savings by visiting KWC Online Store on 11street. Things just got easier and cheaper to top it all off, so hurry and grab the cute little dress
just at RM19.90!
Air conditioners and fans from Daikin, Acson, Hitachi and other top brands. Shop today!
This deal is time sensitive! Get the most out of it and enjoy the discount on your favourite Daniel Wellington watches. Price goes as low as RM200! Don't
miss this chance!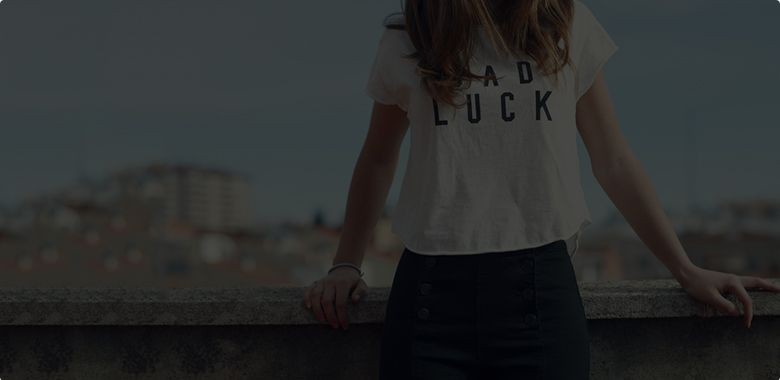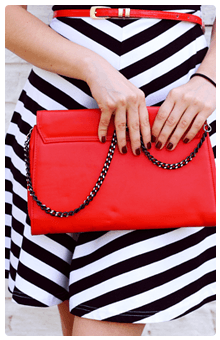 Grab the best 11street bags & shoes discount code
Need 20% off on Sembonia purse? Or a 70% off on Melissa footwear? Or a free wallet with the Alfio Rado bags? Grab the latest exciting products at 11Street and use our 11Street coupon code for Malaysian users to save even further than the deals being offered.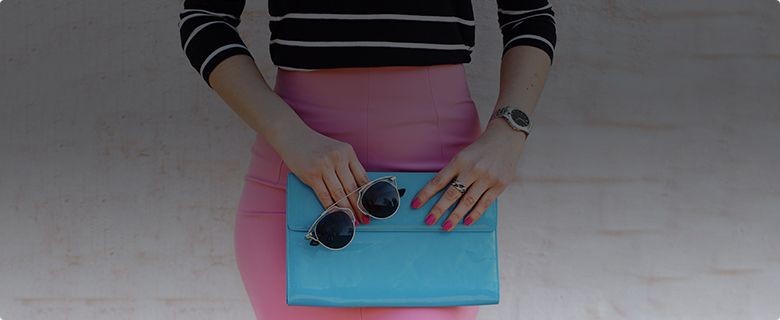 Know more about 11street voucher
Are you also one of those whose day just refuses to start without a hot cuppa coffee? At this 11street promotion page, you get to choose from the finest of coffee at the best of prices, to give your mornings a kick-start. Checkout our 11street coupon codes that give discounts anywhere from 20% to 80%! Sign up & never miss any out on any offer!
FAQ's about 11Street

Payment methods
You can make payments at 11street using your Credit/Debit Card, Online Banking, ATM/Bank Transfer, 11Street Credit or Bcard Points.

Shipping Charges
Shipping Charges at 11Street is determined by sellers themselves depending upon the weight of the products.

Newsletter benefits
Become a member of 11Street online store by signing up to their website and enjoy unlimited privileges.

Customer care service
Get solutions of all your queries by reaching out to 11Street customer care experts on 03-2720 0000 or send an email at hello@11street.my

Refund service
If you are not happy with the product that you have received, you can return the product back to seller at 11Street and can get your refund.
Send us your own tips for 11street
---
These offers have expired, but they might still work!
Shop from Kinohimitsu products and save extra 20% on your total cart when you download the bonus coupon. Choose from whitening, slimming, collagen and
nutritional food from the landing page and pay only the discounted price now!
It is coming! Pre-order the exclusive Samsung Galaxy Note8 from 11street and stand a chance to enjoy savings & rewards worth RM888! Don't miss out!
Enjoy RM30 OFF on selected baby products when you spend a minimum of RM150. Maximum of 10 coupons download per month available for each user. Shop from
diapers, milk formula and other essentials for your kids at a lower price!
Do you love taking photos? If so, grab this new camera model from Casio and save 23% on your pocket when you purchase from the landing page.
Get your health supplements, beauty products and much more from Kinohimitsu and save additional 20% when you download the coupon on the page. A maximum
discount of RM20 is provided and no minimum purchase needed to avail the discount.