With this offer, you can redeem the 31% discount on 50 meals purchased via Prime by Dah Makan. Redeem it anytime you want as there is no expiration date
for this offer. Go on a healthy diet with these food options available!
| | |
| --- | --- |
| Discount value: | 31% OFF |
| Minimum basket value: | 50 meals |
| Customer limitations: | All users |
| Brand limitations: | Choose your own meals |
All you have to do to claim this offer is by clicking through this coupon. However, kindly note that this is valid for new customers who are putting their
first order only.
Claim this exclusive offer now! Order 5 pre-paid meals under the Prime 5 and pay only RM19.80 for each meal. That is a total of 18% savings! Save big on
the purchase of your favourite food using this voucher now.
Enjoy the extra discount of RM40 on your total basket when you subscribe to the newsletter. Get your favourite wines, liquors, whiskies and other categories
from Boozeat at a much-reduced price now!
Recommended
23 times used this week
The dish comes with steamed rice and sauteed vegetables. That is a complete meal for lunch or dinner! Enjoy the creamy butter chicken which you can now
get at just RM17.95 using this deal.
Treat yourself to the delicious Chocolate Mousse which is available for purchase at just RM9! Use this coupon to claim this offer now.
This offer is suitable for when you are having a small get together with your colleagues and the best if your group members are practising a healthy diet.
Get 20 meals for just RM379 and have it delivered to your place for free!
This offer includes 100 pre-paid meals which can helps you with your healthy eating journey. Choose any of your preferred food and claim it with this voucher.
You can now get a flat RM16.99 per meal!
Browse through the wide selection of healthy food available and enjoy up to 23% discount for the 10 hearty meals. Get it delivered to you within 30 minutes
once you placed your order.
Devour the traditional Malay dish which evokes the memories of a "kampung" or village. Taste the succulent and flavorful chicken thigh, simmered in a delightfully
spicy and sweet-sour tomato-ey gravy.
Back due to the high demand, the healthy twist to the local favourite, Nasi Lemak, is now available for order at just RM21! With only 560 kcal, you can
still enjoy the richness of its taste without compromising your diet.
This Thai cuisine boasts its rich, exotic flavours, the brilliant blend of spices and exquisite fragrances. Let your taste buds tingle when your tongue
hits the creamy, fiery and oh-so-good curry!
Are you a fan of 'asam pedas'? Make sure to try the Perch Assam Pedas which carries only 530 kcal, that's perfect for those who are on a diet! Satisfy
your craving and stay on track with this healthy option.
These offers have expired, but they might still work!
There's always a room for dessert. Treat yourself to the delicious Chocolate Mousse which you can get at just RM9! You will surely love it.
With only 660kcal, this healthy dish is one of the options that you can have for lunch or dinner. For every set of this set, you will get the "ulam rice",
housemade chilli dip and market vegetables.
Comes with roasted honey pumpkin and french onion sauce, this dish is a must-try! For just RM23, you are going to have a complete meal with protein, fibre
and carbs.
This hearty but healthy minced chicken lasagna will help you beat the blues. Made up of a combo of broccoli, carrot and celery, the food with an only 560kcal
is now available at just RM27. Get it now!
You can never say no to the succulent combination of honey, soy sauce and sesame oil. Make sure to try the Honey Soy Sesame Chicken which you can get at
just RM17.95 and savour the flavoursome tender chicken.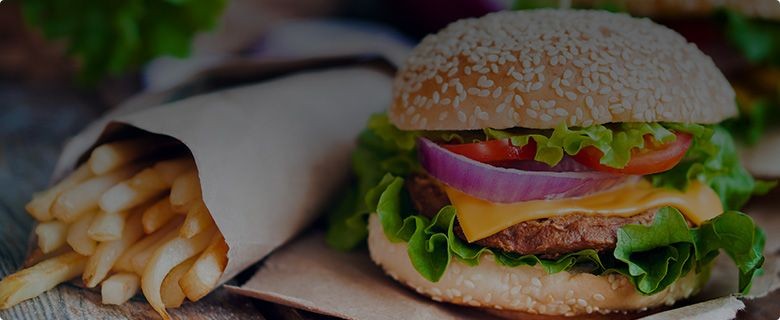 Delivery with NO delivery fee!
Taste the Chef's special dishes, right at your table without worrying about the delivery charges! Didn't know? Sign-up for our newsletter then.

Zero Delivery Fee
Book your meal via Dal Makan and enjoy zero delivery charges on the same. Happy eating!

No Minimum Order
Unlike other usual dining sites, Dah Makan doesn't make it necessary to order a specific amount of order to be processed. So you can order up to any amount.

No Hidden Costs
The only price you have to pay is the one displayed right below to your favorite delicacy. No service or admin charge. GST is included in the price listed.

Dah Makan Prime
Opt for Prime packages and get hassle-free meals with 30-minute delivery timeframe and costs cut down to up to 31% on your order.

Trusted Payment Modes
Pay for your orders on Dah Makan using safe and quick modes of payment which include VISA, MasterCard, PayPal, CIMBClicks and bank transfers via Maybank.
Send us your own tips for Dah Makan
---
If you liked Dah Makan offers, you will also love these ones!
Indulge one today! Get either the Brooklyn Lager, a refreshingly smooth Vienna-style lager with the aroma of floral hops or the Brooklyn East IPA, a hoppy
balanced and drinkable India Pale Ale derived from English and American styles.