Shop at Cold Storage at HappyFresh and get an instant discount of RM25. You have to spend a minimum of RM180 in a single transaction. Enter the HappyFresh
promo code before you checkout. Valid for first-time customers only. Don't miss out!
This HappyFresh voucher code is valid for all stores purchase via the mobile app. A minimum of RM250 transaction is required and you are allowed to use
the code 2 times! Steal the deal now!
Recommended
43 times used this week
Spend a minimum RM100 in a single transaction to enjoy the offer. Valid for purchase via the mobile app only. Use the HappyFresh discount code maximum
of 3 times for each user. Grab now!
All new customers will get to enjoy RM10 off their first order worth RM120 and above at Selections! Just use the HappyFresh coupons to unlock the discount.
Valid for first-time Selections shoppers only.
Good news, Penangites! Now you can shop at the Tesco Penang Sungai 2 and also Tesco Tanjung Pinang via this HappyFresh discount code. Spend a minimum of
RM100 to enjoy the discount. Grab now!
As mentioned above, this HappyFresh voucher code only applicable at Mercato stores. Spend at least RM180 and get RM25 off your total bill. Only for new
customers. Shop now and get your groceries delivered to you!
This offer is valid for all existing HappyFresh users with a minimum spending of RM100 in a single transaction. Pay by using any of your AmBank cards.
Valid for all stores in the HappyFresh website and also the mobile app. Shop now!
This offer is specially dedicated to the first-time users of HappyFresh. Spend at least RM100 and get the maximum discount of RM30. Valid for one-time
redemption only. Pay using your AmBank Debit or Credit Card/AmBank Islamic Credit Card-i.
These offers have expired, but they might still work!
Spend a minimum of RM60 on all chocolates via the mobile app only. The maximum discount is capped at RM18. Limited to one redemption per user. Apply the
HappyFresh coupons to redeem!
In conjunction with the new launching stores, spend a minimum of RM120 at any of the two stores to get extra discounts. Valid for purchase via the mobile
app only. Limited to one redemption per user and for the first 200 customers only.
This promotion is applicable at Cold Storage Gurney Plaza, Cold Storage Island Plaza and Tesco Penang. A minimum purchase of RM120 in a single transaction
is required. Don't forget to enter the HappyFresh promo code to redeem the discount.
Spend at least RM200 to enjoy a maximum markdown of RM15 when you shop at Mydin USJ 1 via the HappyFresh coupons. Let's celebrate the Hari Raya with full
of joy and savings. Happy shopping!
Stock up your World Cup needs! Get the special discounts on selected snacks, soft drinks and beers. Promotion is applicable at all stores except Village
Grocer, Giant and TMC. Grab now!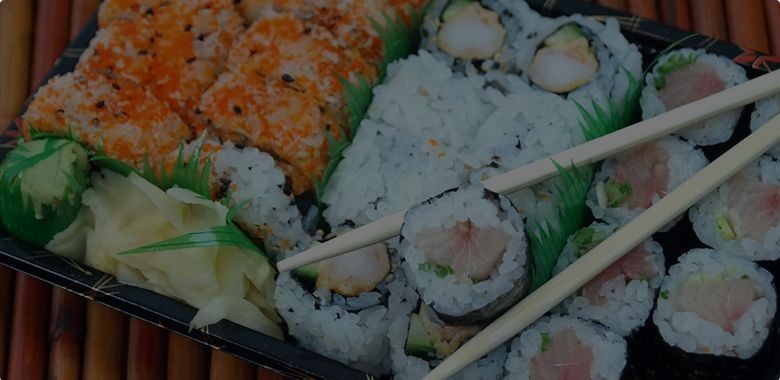 The best HappyFresh discount code for groceries
From the best of the vegetables and fruit to the freshest of various kinds of meat. No other providers offer such products as HappyFresh does. Get the HappyFresh coupons and save the most out of your groceries allocations.

Know more about HappyFresh
If you are looking for fresh products, our HappyFresh promo code available in our newsletter is the best way to get them. Subscribe now, and make sure that the next time you have to do grocery shopping, everything you order is fresh, and is at your doorstep without you having to move!
Savings Tips

Customer care service
Doubts about your orders? Either call on Happy Fresh customer care number: 60 3 2201 3483 or shoot an email to mysupport@happyfresh.com.

Cancellation Policy
Once your order is placed at Happy Fresh online store, you for some technical reasons cannot cancel them.
Return Policy
Happy Fresh doesn't support a return process for any items. They charge only for items that are delivered to you.

Refund service
If you have paid using your credit card while making a purchase at Happy Fresh, you would get the refund within 14 working days.

Shipping costs
Delivery charges vary at Happy Fresh and are decided on the basis of time of order. Deliveries are free above RM 200 for all time slots.
Send us your own tips for HappyFresh
---
If you liked HappyFresh offers, you will also love these ones!
Enjoy the Super clearance sale at up to 70% off with an additional Qoo10 coupon code worth 20% off. Get those coffee and tea stocks at a much cheaper price.
Steal the deal today!
Get a free box of Baked Cookies and enjoy free delivery when you spend RM350 and above on your first purchase. This offer is valid for new customers only
and is combinable with a promo code for an extra saving!