Discover special deals from our top retailers
Boost your savings on online purchases!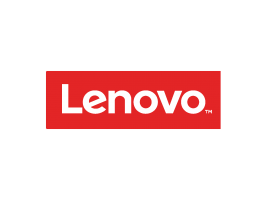 Get the best Lenovo offers today!
Find your next best Lenovo device, whether for work, school, or play. Prices differ depending on the model. However, with our Exclusive Lenovo coupon, you can save an instant 20% on all accessories! Grab it now!
Zalora has the most notable promotions
During the big sale, you can find the best deals on everything from fashion to home appliances! Grab their 10.10 offer with this voucher code! On top of that, you also get a discount from 40% off up to 90% off!
Dell's affordable laptops
Are you looking for high-performance laptops to meet your computing needs? Get up to 50% off the list price for selected models! On top of that, you can even get an extra 4% off on your purchase with our promo code!
Get your travel on
The hype is on for 10.10! There are so many deals that you can get at super low prices on Agoda right now. Enjoy an EXTRA 7% off with this exclusive Agoda promo code on hotel bookings!
Trapo can help you save more money.
Today, travel in style! Trapo has the best prices on high-quality car mats and other accessories. Save a bang for your buck! Unlock a free random gift worth RM30 by purchasing car mats storewide for your car convenience today. Hurry, the promo code is time-limited!
JD Sports clothing and accessories
Fashion meets versatility! JD has the right styles for you whether you're going to the gym or just having a casual day out. Adidas Brand Day Saleextra 30% off when you buy 2 items with this JD Sports promo code!
The other retailers you should consider
Do you require additional discounts? Keep an eye out for these bargains!
The sale is not over, it is just beginning!
Are you ready for this 10.10 sale? Here are more vouchers to check out below!
Code
OYO
70% OFF
Save an extra 70% discount on all bookings by using our exclusive OYO coupon
Brands and bargains to anticipate during the 10.10 Sale!
Here are some pointers to help you make the most of the sale
Highlights of the Shopee 10.10 Sale
Shopee usually starts hyping its double-digit sales during the Payday Sale. As the name implies, it is the ideal time for you to treat yourself after receiving your paycheck. But you don't have to feel bad about your overspending! There are numerous price reductions from various sellers at this time! Furthermore, you can expect to see a large number of online vouchers available on the website or app to help you save even more!

Payday Sale usually starts on the 25th of every month. Consider the sale to be a teaser leading up to the main sale event. As we approach 10.10, Shopee will begin to plan some major teaser promotions such as:

1. Brand Spotlight

Do you have a preferred brand that you'd like to get a great deal on? Here in Shopee's Brand Spotlight, you will see deals up to 70% OFF certain brands! You can only find the discount vouchers activated between 8 AM - 10 AM. For some, they are available for use between 12 PM - 2 PM. Here are a few standouts you should not miss:


Dyson - RM270 OFF Dyson Cyclone V10 vacuum cleaner

Nescafe Gold - RM20.38 OFF for 170g x 3 refills

Tefal - Up to 39% OFF on product sets

Fossil - Earn up to 56% OFF on selected products
2. Free shipping hours

Save more on shipping! It's exciting getting discounts on the products you want to buy. But it gets even better when you get FREE shipping on top of it! Purchase items such as monitors, vacuum cleaners, and more! The only requirement for you to use the voucher is to check out between 12 PM - 2 PM. So, get your phone or laptop ready by noon and checkout!
Zalora 10.10 Sale Specials
Malaysia's most popular online shopping destination, offering hundreds of bargains! There are so many shopping benefits available at Zalora right now! From the 1st to the 10th of October, you can score discounts of up to 70% OFF on everything.

Psst! We have another suggestion for you! When you check out on the 10th, your cashback rewards will be doubled. Check the Terms and Conditions to see if you qualify for this fantastic Zalora perk! So make sure to put everything in your shopping cart before the 10th!
Check Out Lazada's Top Promotions
Access the Lazada app or website to find countless 10.10 deals! It's easy to become overwhelmed, but we've got your back. Here are some of the best deals you should look into:

1. Flash sales

Shop hot-selling products at the lowest prices available anywhere! A flash sale will appear on the Lazada website for a specific hour, with offers starting as low as RM0.10!

The flash sales list contains some incredible electronics bargains!

2. Lazada e-Wallet promotion

A fantastic deal you can get is the ONEderful wallet deal! Lazada will have one special item available each day that you can pay for with your e-wallet or coins. They're known as a Hot Deal and listed for only RM1! The results of the winner of this Hot Deal are usually announced the next day at 12 PM. If you are the lucky winner, the item will be delivered to your home. Otherwise, Lazada will credit your e-wallet with RM1!