Grab this offer on the 31st day every month! Choose any of your favourites from the different flavours available and save extra 31% on your purchase. Make
sure to head to any of the stores nationwide on the mentioned date!
| | |
| --- | --- |
| Discount value: | 31% OFF |
| Minimum basket value: | Not applicable |
| Customer limitations: | All users |
| Brand limitations: | All handpacked items |
Recommended
116 times used this week
Have you been dreaming of getting the ice cream cake for your friend's birthday or just for yourself? Get them now and spend from as low as RM98 on the
selected flavours and sizes!
Recommended
134 times used this week
Get your friend the chocolate ice cream cake for their birthday. Combining the Mint Chocolate Chip and Jamoca Almond Fudge flavours, the Ooh Chocolata!
is a must-try! Buy them now at just RM103.
Kindly note that the offer is limited to the first 10 redemptions by the existing customers. Enjoy the RM10 discount when you spend a minimum RM100 in
a single receipt on groceries. Valid only when you pay using the CIMB Bank credit, debit or prepaid card.
Combining the Jamoca Almond Fudge and the Cookies 'N Cream flavoured ice cream, the Top Of The World cake is a must try! Purchase it now from as low as
RM102 using this coupon.
Spend from just RM108 for the 9-inch Ohana ice-cream cake using this deal. Enjoy the Jamoca Almond Fudge, World Class Chocolate, Cookies N' Cream and the
Love Potion #31 flavoured ice-cream in just one cake.
Rejoice the taste of the brown sugar banana ice cream with a chocolate covered honeycomb piece and graham cracker ribbon. Top up for a junior scoop for
RM3.10 with purchase of any scoop or sundae.
Wednesday exclusive offer! Show anything in pink colour and you are entitled to this promotion from Baskin Robbins. Wait no more, make sure you are there
every Wednesday at any of their stores.
✔Redeemed 109 Times Today
Get either 2 Pints or 2 Quarts of your favourite ice cream flavours now! Enjoy the additional 5% discount on your purchase when you pay using your Maybank
cards. Don't miss out!
Combining the Jamoca Almond Fudge, Cookie N' Cream and the Very Berry Strawberry flavours, the Scoop Tuxedo is a definite must-try! Enjoy the 9-inch ice-cream
cake at just RM215.
These offers have expired, but they might still work!
Are you planning a birthday party for your friend? Get an ice cream cake for him/her from Baskin Robbins selling at as low as RM98! Choose from the different
flavours such as chocolate, strawberry, mint and more depending on their preference. Buy it now!
If you are a fan of chocolate and strawberry, then you might want to give this cake a try. Pay from as low as RM145 for the 6-inch cake or RM215 for the
9-inch cake.
Head over to any of the outlets and enjoy this exclusive offer now! Try the flavour of the month, Blackberry Hibiscus ice-cream and enjoy a free upsize
from single regular to double junior using this coupon.
Try the new flavour, Lemon Mascarpone ice cream from Baskin Robbins Malaysia and enjoy a free upsize using this coupon. Head over to any of their outlets
now and enjoy this exclusive offer now!
Have you tried the new flavour, Chocolate Caramel Sweethearts flavoured ice cream from Baskin Robbins Malaysia? If not, head over to any of their outlets
now and enjoy a free upsize with your order. Try it now!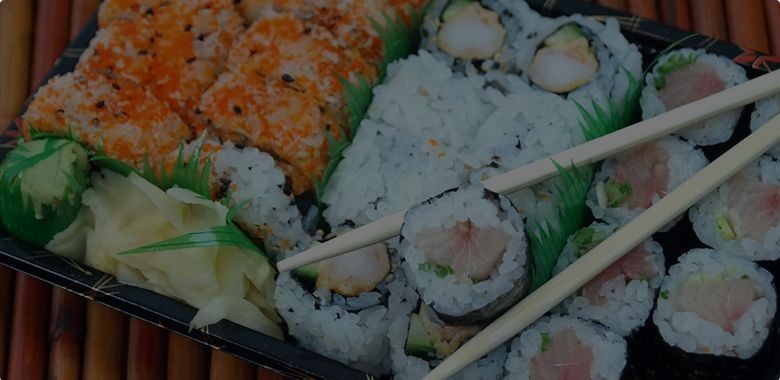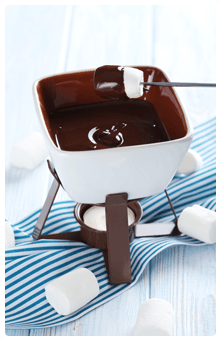 Grab the best Baskin Robbins icecream deals now!
Cold ice-creams, or hot; Sundaes or Parfaits; Beverages or Mix-Ins; every possible ice-cream type is available with Baskin Robbins. And every possible Baskin Robbins coupons are available with us. Use one of these codes and grab a delicious flavour now.

Know more about Baskin Robbins
Your favourite ice cream place is now serving cake as well! Which means that the sweetness in your mouth can now last much longer than it previously used to. Grab a Baskin Robbins coupons by subscribing to our newsletter and pamper yourself in a guilt-free way!
Savings Tips

Customer care
For any assistance while placing an order at Baskin Robbins team, call on +603 2288 8831 or send an email at contact@baskinrobbins.com.my.

Shipping policy
They currently don't deliver the ice creams or other beverages at your doorstep. You will have to contact your local Baskin Robbins store.
Looking for a job that would help you in spreading smiles? Worry not and go to http://www.baskinrobbins.com.my/promo.html at Baskin Robbins website.
Send us your own tips for Baskin Robbins
---
If you liked Baskin Robbins offers, you will also love these ones!
Did you recently register an account with Honestbee? Shop for your groceries online and enjoy the RM20 discount which is only valid when you spend a minimum
RM100 on your cart. Oh, pay using your CIMB Bank debit, credit or prepaid card to redeem the discount!
✔Redeemed 116 Times Today