Is your family coming this weekend and you don't have anything in the fridge for you to cook? Don't worry! Use this coupon and get the mentioned items
at only RM50. Buy now!
Submitted by a user
221 Used this week
You no longer have to go out for dinner! Use this voucher and get yourself any of 3 regular pizzas for just RM42. Choose your toppings and if you want
to upgrade your crust, pay the surcharge value which you can see on the menu.
Submitted by a user
27 Used today
All you have to do to enjoy this offer is by purchasing a regular pizza at the standard menu price. After all this, you will be able to get the Fabulous
Four at 50% less! Buy now!
Submitted by a user
21 Used today
Can you believe that with only RM42, you can get a large pizza and a regular pizza? Use Domino's Pizza promo code to unlock the deals. Now, you are all
set for a pizza party!
Submitted by a user
112 Used this week
Pay with your CIMB credit or debit card and get a discount on the purchase of your favourite pizza using this Domino's Pizza coupon code. Buy now!
Submitted by a user
260 Used this week
Do you feel lazy going out to have your lunch or dinner? Don't worry, use this coupon to get a regular pizza, cheese mozzarella stick and 2 cans of soft
drink for just RM30!
Submitted by a user
112 Used this week
This offer is valid for takeaway only. Purchase a regular pizza at standard menu price and enjoy free upsize to a large pizza. Don't miss out on this great
offer!
Submitted by a user
86 Used this week
Purchase a large pizza and choose any of your favourites from the various flavours available. To make it extra cost-worthy to you, receive a golden chicken
and a 1.5l bottle of soft drink.
Submitted by a user
74 Used this week
Did you skip your lunch and feel like spending that money on a luxurious dinner? Get a large pizza and any of 2 regular pizzas from as low as RM50! You
saved RM43.40 when you use this coupon. Get it now!
Submitted by a user
55 Used this week
Get a 2 regular pizzas, 2 chicken sides and a bottle of soft drink with this voucher. A deal not to miss! Make full use of this coupon and enjoy big on
your order now!
Submitted by a user
32 Used this week
Order online now and enjoy extra RM1 off. Use this offer and save RM38.40 on your purchase of 3 large pizzas. Enjoy the pizza fiesta with your colleagues
now!
Submitted by a user
24 Used this week
Avail the extra discount of RM1 when you order online! Use this voucher to get all the mentioned items at a price which you do not want to miss. Order
now!
Submitted by a user
28 Used this week
This offer can only be availed by Domino's Express card members. Valid on both dine-in and takeaway orders, your pizza craving can now be satisfied at
any time you want. So, register as a member now!
| | |
| --- | --- |
| Discount value: | 50% OFF |
| Minimum basket value: | Not applicable |
| Customer limitations: | Express Card members only |
Choose from 22 different toppings and save huge with this deal. If you are not the kind of a person who'd get full after having 1 pizza, then you might
want to grab this deal fast!
Enjoy the mini cinnadots, cheesy mozzarella stix, crazy chicken crunchies & roasted chicken drummets all in one box to make the new Fabulous Four.
You can pick any personal pizza of your choice at just RM5.90. There are 22 favourite toppings for you to choose. Order now!
Choose from any two extra large pizzas and pay only RM70 for the special combo. Satisfy your pizza craving and enjoy it with your family or friends while
watching any movies or while chilling around. Get it now!
These offers have expired, but they might still work!
Enjoy a regular pizza, a breadstix and a garlic twisty bread for RM29 and save up to RM13.80 in your pocket. Surcharge applies for Cheese Burst Crust,
BBQ Cheese Burst and Chilli Cheese Burst.
Suitable for a small party or gathering among friends, you might want to order food from Domino's as you get to save a whole lot time than preparing everything
from scratch. Pay just RM47.80 on the purchase of 2 extra large pizza now!
Choose either garlic twisty bread or 2 pieces of garlic french loaf. Any 2 of them will only cost you RM5.50! Just pick one now!
Are you a fan of the Chocolate Lava Cake from Domino's Pizza? If so, you might not want to miss out on this offer. Get it for just RM6.50 now!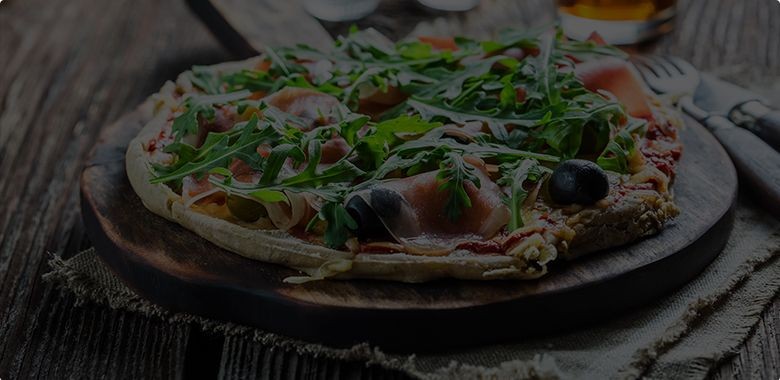 Grab the best Domino's Pizza pizza coupon code
Whenever your taste buds are playing tricks on your mind, there is no better way to get back to them by browsing through a Domino's menu. Be it a Sambal Veggie or Tuna Temptation, our Domino's Pizza coupons offer something for everyone. Grab yours now!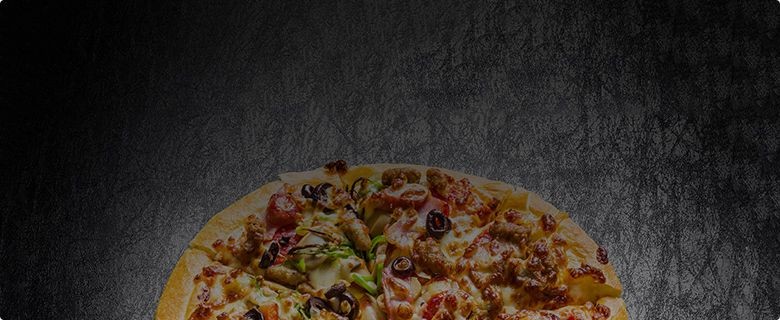 About Domino's Pizza promo code
Whenever a time-frame of 30.minutes is offered, the 1st thing that comes to our minds is Domino's, isn't it? And when you couple our Domino's pizza promo with your order, you can cut down the costs even more. Subscribe to our newsletter & pick from a plethora of Domino's pizza coupons on this page to save more.
FAQ's about Domino's Pizza

Customer Care
You can call at 1-300-888-333 for getting quick assistance for your online orders at Domino's Pizza Malaysia.

Delivery Charges
Domino's does not charge any extra delivery charges for online orders. All deliveries are free of cost!

Newsletter benefits
To stay updated about the latest deals and offers, sign up with Domino's Newsletter using your email address.

More than once coupon usage!
At Domino's, there's no such limitation to using one coupon per order. Of course, it's followed by T&Cs, but the mere fact is gleeful, no?

Easy COD!
Although Domino's is SSL certified, but why to get tangled in the process of cards? Just pay via COD or its Gift Certificates and done!
Send us your own tips for Domino's Pizza
---