Grab this opportunity to book your flight ticket and save RM100 on the total booking when you pay using your Citi credit card. The discount is valid for
domestic & international flights from Air Asia (AK), Malindo Air (OD), Malaysia Airlines (MH), Jetstar (3K) and Scoot (TR).
| | |
| --- | --- |
| Discount value: | 5% OFF capped at RM100 |
| Minimum basket value: | No minimum transactions |
| Customer limitations: | Citi credit cardholders only |
| Brand limitations: | Domestic & international flights |
Recommended
41 times used this week
Expires tomorrow
Submitted by a user
Quick, this offer ends real soon! Enjoy up to RM75 discount when purchasing the flight tickets with Malaysia Airlines using the Airpaz voucher code.
Expires tomorrow
Submitted by a user
Expires tomorrow
Recommended
Grab this Super September Promo! Redeem up to 17% off on your flight bookings with AirAsia when you apply the Airpaz code on the confirmation page.
Recommended
Expires tomorrow
Book tickets to Penang, Phnom Penh, Bangkok, Phuket and other destinations available from Kuala Lumpur and enjoy instant savings worth up to 90% on your
bookings.
Travel to any of the top holiday destinations in the world such as London, Paris, Seoul or even at local destinations such as Langkawi, Kota Kinabalu and
more. Save 5% on the flight tickets when you pay using your Citi cards now.
Find cheap airline tickets and exclusive promotion of the month available on the page. Choose from the different airlines such as Malindo Air, Firefly
or AirAsia heading to the top destinations in Malaysia. Save up to 40% on your booking using this coupon!
Check out the different destinations available under the Thai Lion Air flights and choose your next getaway trip. Ticket price available from as low as
RM70 now!
Book a short getaway to Penang and make sure to do the restaurant hopping and explore the historic buildings and street arts on your visit there. Get your
flight ticket now and spend from as low as RM64 using this deal.
If you have been planning to go to Legoland in Johor Bahru, then you might want to do so anytime within this year. Book your ticket now and spend from
as low as RM69 on it using this deal!
Visit the largest port and commercial centre in the Rejang Basin and the gateway to Central Sarawak - Sibu. Spend 67% less on the flight tickets from Kuala
Lumpur using this Airpaz voucher.
Redeem the extra discount of 70% on the flight tickets to Johor Bahru with this deal. Go back to your hometown without having to worry about getting stuck
in the traffic jam.
Go back to your hometown or visit your friends in Kuching. If it is your first time there, explore the culture and food from the different tribes on your
visit. Spend from just RM79 on your flight ticket using this deal now!
This offer is only valid for flights from Kota Kinabalu. Fly with Eastar Jet to a city which is known for its beaches, mountains and temples.
Travel to any of the top destinations in the world such as Hong Kong, Seoul, Phuket, Bangkok, Chiang Mai and more. Book your flight tickets now and spend
from as low as RM76 on it using this voucher.
These offers have expired, but they might still work!
Expires Today
Recommended
Prepare for your family trip and explore the beauty of Asia. Travel with friends and family to support your favourite team on the Asian multi-sport event
18th Asian Games "Jakarta - Palembang 2018" in Indonesia, scheduled to be held from 18 August - 20 September 2018.
Expires Today
Recommended
Make your booking through the website, mobile site or apps to redeem this offer. Kindly note that you can enjoy the discount when booking from each Friday
to Sunday within this month only. Grab it now!
This offer is valid for flights made in this month only. Spend from as low as RM84 on the ticket and redeem a total of 83% discount off the regular price!
Explore the jewel of Kedah, Langkawi for the short-getaway you have been planning for since last month. Book your ticket from the Penang airport and spend
from RM44 on it using this voucher.
Grab this exclusive deal now! Fly to Singapore from Ipoh and explore the different culture and food on your trip there. Spend RM101 on the one-way ticket
using this voucher today.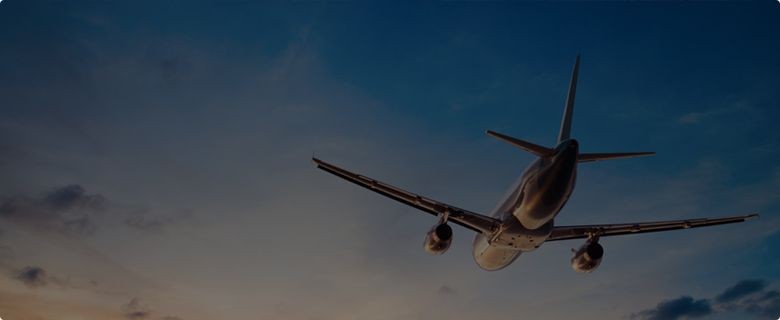 Stay updated with Airpaz promo code
Sign in to keep up with the rise and fall on the flight prices with Price alert. Get notified via email and SMS the moment the price changes so that you did not miss the opportunities to get the best possible price for your tickets. Oh, check out this page for the best Airpaz voucher code to help you save even more when making your booking!
FAQ's about Airpaz

Customer Care
Call up their 24-hour hotline at +60 3-27243805 or fill in the e-form available on the website for further inquiries.

Payment Methods
They accept over a multitude of payment method ranging from direct transfers, credit cards, debit cards, ATM and more.
Flight Cancellation
With your Flight ID and email address, you will be able to change your flight or passenger details and even make cancellations.

Refund Policy
You can request a refund online, depending on the airlines' policy regarding cancellation. The whole process may take up to 1-week working day.
Send us your own tips for Airpaz
---
If you liked Airpaz offers, you will also love these ones!
Every time you book your flight, make sure to book the hotel stays together as you can save additional 5% off. Apply the Malindo Air coupon to enjoy the
discount. Don't miss out!!
This offer is valid for rides made from Kuala Lumpur to Singapore only. Get your bus ticket to Singapore from as low as RM42.90 using this deal now!