A fabulous collection of apparels and accessories for you to choose from! Pick whichever you like the most and get it at a much-discounted price. Save
up to 60% on your purchase now!
Submitted by a user
Used this week
Shopping for your kids can be really hard and a bit tedious, because well, they are just kids. Worry no more! Shop from a various design of baju kurungs,
blouses or dresses for your little princess on Poplook now!
Are you a thrifty shopper and always find ways to save on every purchase you make? Then, you have come to the right place. Get the best fashion apparels
at 40% less and rock a new look with your new clothes!
Submitted by a user
Used this week
Fabulous collection of apparel and accessories for you! Pick whichever you like the most and get it at a much discounted price.
| | |
| --- | --- |
| Discount value: | 60% |
| Customer limitations: | All users |
| Brand limitations: | All fashion brands |
Explore Poplook's collection on the best fashion apparels and pick whichever you like the most at a discounted price. You definitely do not want to miss
such offer. Grab it now!
Are you having a dinner party next weekend? You can still make your order now from the newly curated collection on silhouette pieces at a greater discount
of 30%! Grab it now!
Not an everyday offer! Grab it right away and enjoy instant discount on all fashion apparel available on the store.
Apart from discount, stay updated with all the latest sales and promotional offers at Poplook. Buy hot and trendy apparel today!
New to Poplook? Subscribe to the newsletter to receive exclusive discounts and stay updated with all the latest sales and promotional offers running on
the site. Purchase your apparels now!
Poplook offers you all a golden opportunity to save big on all fashion apparel. Grab now!
Exciting discount on the complete collection of fashion apparels available on the landing page. Get a blouse from as low as RM55! Shop now and save more
on your pocket.
Shop from the latest collection of Autumn and spend for as low as RM40 on your purchase. Blouse, slacks, headscarves, dresses and more waiting to be purchased
by you. Grab it now at a lesser price!
Come and browse from the different design of dresses with a mermaid look on the landing page and spend only RM59.40 for one piece dress. Hurry and grab
your own style now!
Sakura-themed apparels created for you to ease your shopping experience! Shop a red flared blouse for just RM72 and match it with Felka printed headscarf
for RM76!
Being a muslimah should never stop you from doing any sports activities. You only need the right outfit. With that being said, shop from muslimah sportswear
from a minimum price of RM53.40 now!
Bored of your blouse collection? Move on to dresses and rock your new style fabulously. Know what, a Faylinn Knit Maxi Dress just cost you RM73.20! Pick
your own dress here on Poplook now!
Exciting discount on tops, jersey tops, skirts, maxi dress and more to suit your style! Shop them now and grab huge savings.
Fabulous range of fashion apparel for you! Explore the collection and pick whichever you like the most at a discounted price.
Biggest sale on the top styles at Poplook. Grab them now to avail assured savings on your total spend.
View Discount
This voucher is expiring in hours!
Discount on already discounted products! Make the most of this sale and enjoy huge saving on all the apparel listed on the landing page.
Unbelievable offer! Shop the best of fashion during this deal period and enjoy free international delivery to Brunei, Indonesia, Singapore and Australia.
USD15 will be charged for orders received from other countries.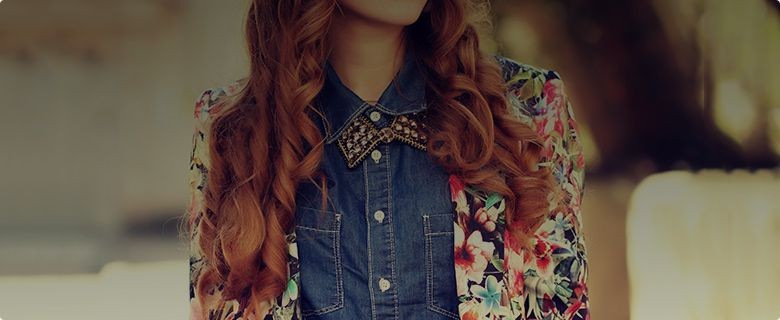 Modesty costs less with Poplook!
For those divas who leave most to the imagination, Poplook provides best fashion at best prices. Sales and promotions help save more. Tune in for more!
FAQ's on Poplook

Shipping Fee
Get your items delivered to you for FREE within Malaysia and also to Brunei, Singapore, Australia and Indonesia with no minimum purchases.
Quick Returns
If you didn't like your Poplook order and want it returned, do it within 7 days upon receiving your item along with the Return Form.

Newsletter Subscription
Register with Poplook and get latest updates, exclusive coupon codes along with promotional mails right in your mailbox, absolutely free!

Customer Care
Call +606-253 2750 (Monday to Friday: 10AM to 6PM) or email at service@poplook.com to get instant assistance from Poplook executives.

Loyalty Points
Loyalty is always rewarded. That's why with every MYR 1 spent on Poplook, you will receive 1 loyalty point which can be redeemed on the next purchase!
Send us your own tips for Poplook
---
These offers have expired, but they might still work!
Spend a minimum of RM19 from the landing page and make a purchase of a fashionable jubahs, baju kurungs and other fashion apparels. Get it now!
Are you preparing for Raya celebration and haven't found the right dress yet? Save 30% on your expense of baju kurungs, skirts, a maxi dress for you and
your family member at Poplook now. Hurry!
Do not use your plus-size as an excuse for not dressing up or wear something pretty. Choose from Poplook's collection of plus-size dresses and blouses
at a minimum of RM59 and get stylish despite what size you are.
Excited on getting your paycheck! Clear your wishlist item on Poplook and save more with this deal. A blouse can now be purchased at RM59 only! Hurry and
grab as much as you can with this sale.
There are so many designs on dresses or blouses which are breast-feeding friendly nowadays. Get your own style from Poplook from as low as RM40 and stop
worrying about getting stylish, moms!
If you liked Poplook offers, you will also love these ones!
The time to shop is now! Regardless it is the middle of the month or whatnot because new bag and markdowns can't wait. At flat 40% off luxury edits, beat
the Monday, Tuesday, Wednesday blues with a guilt-free shopping sesh.
Expires tomorrow
New coupon
Turn your lust into must and shop top-notch designer picks, all at one flat rate RM4900 only! No minimum spend and Reebonz coupon required. Burberry, Marni,
Alexander McQueen and many more are up to grab.
Expires tomorrow
New coupon